Middle School News
If you just moved to New York City or still have not applied to middle school, talk to your elementary school guidance counselor or visit a Family Welcome Center.
Gifted & Talented
Gifted & Talented Request for Testing
Gifted & Talented (G&T) programs are one way that the NYC Department of Education supports the needs of exceptional students. G&T programs aim to deliver accelerated, rigorous, and specialized instruction aligned to Common Core Learning Standards (CCLS).
Students entering kindergarten through third grade are eligible to participate in G&T admissions. Children must pass an assessment to be eligible to apply to G&T programs.
All students who will be entering kindergarten through third grade for the 2018-2019 school year can sign up to test for G&T programs. Get ready by taking these next steps:
Families who have a student entering kindergarten for the 2018-2019 school year should also know about Kindergarten Admissions and those school options.
High School News
High school Admissions Family Workshops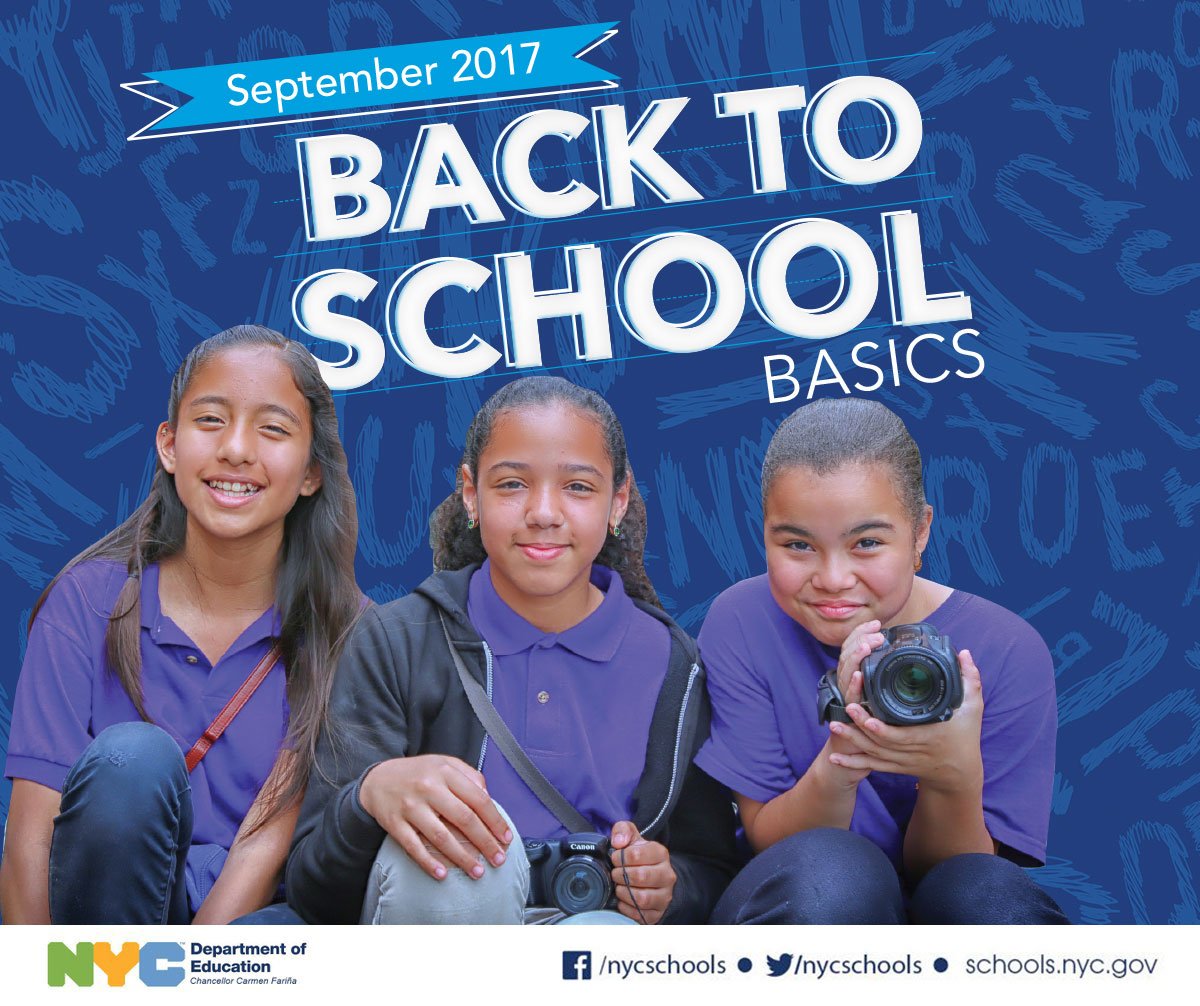 SchoolFood
is committed to providing healthy food choices among our students and maintaining high nutritional standards by offering delicious and attractive menu options.
Find Your Child's Bus Stop or Route
Which bus route has my child been assigned?  If you know your child's student ID and birthday, you can get the answer to this and other questions on the Transportation Search Page.If you don't know your child's student ID, call The Office of Pupil Transportation at (718) 392-8855.
Parent-teacher conference dates are citywide, however, some schools may hold their conferences on alternative dates. In addition to these dates, most schools will hold an evening conference for families in September and May. Please check with your school for specific schedules.
The federal Every Student Succeeds Act requires that schools administer assessments for ELA and Mathannually in grades 3-8 and once in high school; for science, schools must administer assessments once in elementary, middle, and high school. In addition to fulfilling federal and State mandates, these exams also help gauge year-to-year progress for students and schools. 
Bridg-it partners with schools, communities and organizations
to address bullying and harassment with comprehensive and
compliant solutions that cultivate safe, positive environments
Find the Help you need for your Child with a Disability!
Also visit our Community Education Council neighbors in