Gifted & Talented
Gifted & Talented Request for Testing
Families who submitted the Request for Testing (RFT) form by the November 13 deadline will get their test date confirmation in December. Your child tests in January—prepare with them by reviewing the practice test in the 2018 Gifted & Talented Handbook.
If you missed the RFT deadline and are interested in having your child tested, submit a late RFT and we will make every effort to accommodate your request.
Families who have a student entering kindergarten for the 2018-2019 school year should also know about 

Kindergarten Admissions

 and those school options.
High School News
High school Admissions Family Workshops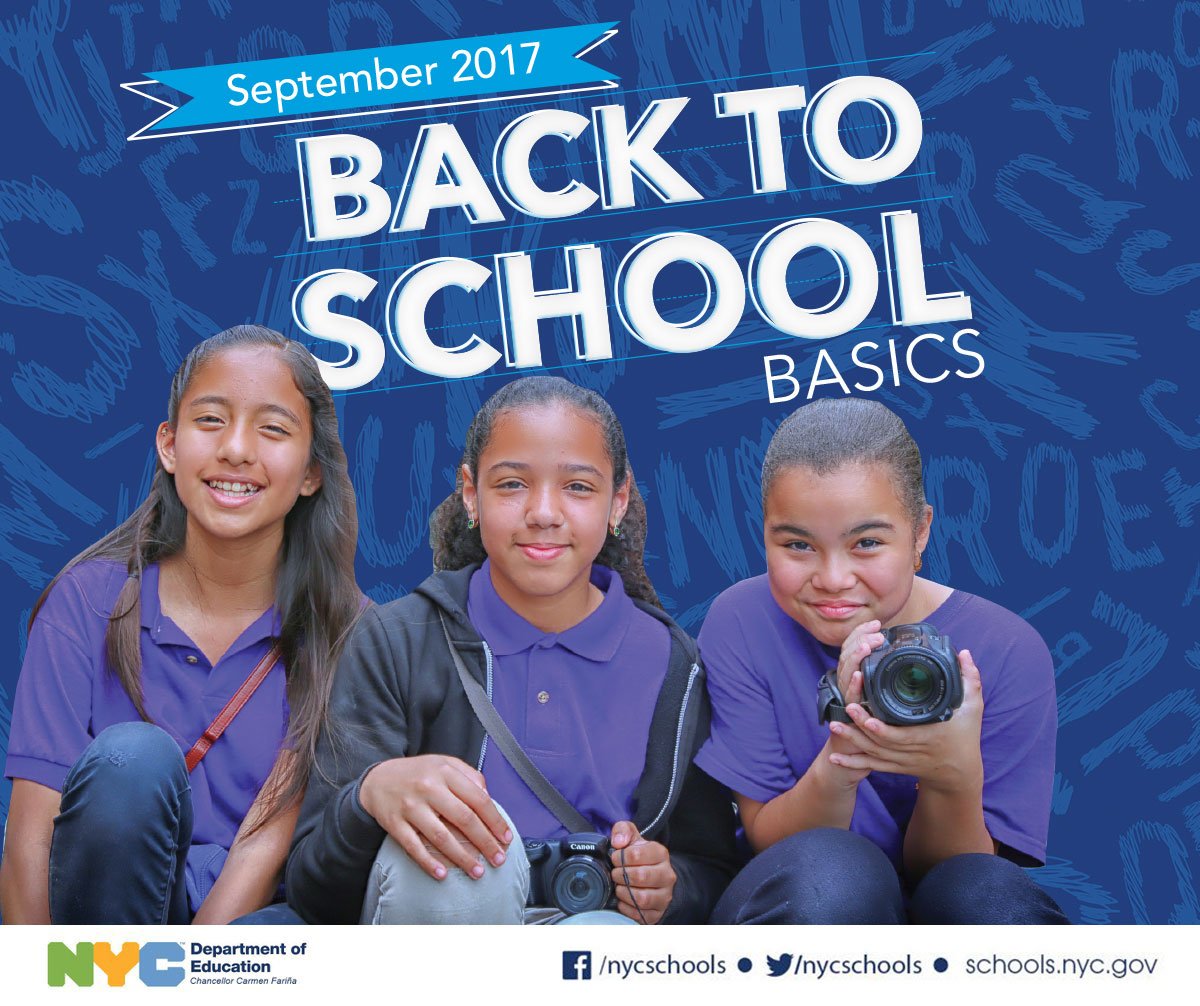 SchoolFood
is committed to providing healthy food choices among our students and maintaining high nutritional standards by offering delicious and attractive menu options.
Find Your Child's Bus Stop or Route
Which bus route has my child been assigned?  If you know your child's student ID and birthday, you can get the answer to this and other questions on the Transportation Search Page.If you don't know your child's student ID, call The Office of Pupil Transportation at (718) 392-8855.
Parent-teacher conference dates are citywide, however, some schools may hold their conferences on alternative dates. In addition to these dates, most schools will hold an evening conference for families in September and May. Please check with your school for specific schedules.
The federal Every Student Succeeds Act requires that schools administer assessments for ELA and Mathannually in grades 3-8 and once in high school; for science, schools must administer assessments once in elementary, middle, and high school. In addition to fulfilling federal and State mandates, these exams also help gauge year-to-year progress for students and schools. 
Bridg-it partners with schools, communities and organizations
to address bullying and harassment with comprehensive and
compliant solutions that cultivate safe, positive environments
Also visit our Community Education Council neighbors in